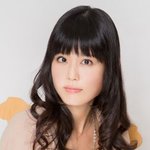 Ayumi Oumi


Gender
Female
Club
Nogishiro Astronomy Club
Voiced by
Miyuki Sawashiro
Ayumi Oumi (おうみ あゆみ) was a senior at Nogishiro High School and was president of its Astronomy Club. She invited Sōei's Astronomy Club to stargaze with them at a Stargazing Conference at her school and later helped Roma, whom she's known and had a crush on for some time, with his college entrance exams. Following their successful exams, she'll be living a campus life with Roma.
(Note Google Translation) Nogi Castle High School Astronomy Department. High school seniors (first appearance at the time). To know the activities of the astronomy part in AoiSakae high school cultural festival, ringleader that was introduced in Koten net. Initially it was not noticed in health, he had been a member of the astronomy club of the same science-site at an early age. At that time, you'll love the fall of constellations from the effects of health. Beauty of the more would gather around the line of sight. Eyes expression is difficult to read in single. Miura Peninsula certain beach in villa there is, there is a depiction which seems to be quite a lady. Although initially was inspire caution in princess in one of such attitudes have a favor to Shuo, it was actually had to have the favor is the "first person who taught me how to read the stars" health It was. After graduation is enrolled at the same university and health (science), it belongs to the astronomical circle "Manten Meeting" with health. According to the author comments, thing to have fulfilled the first love. To the other party alone dull thoroughly in love health, initially what had turned into somewhat delicate relationship, there is also a history of lead, two of the relationship is progressing well. When the health exhaustion or vomiting blood and or, came to "bad feeling" it is. The origin of the name is, Shiga Prefecture of the old country Omi I think that's
Ad blocker interference detected!
Wikia is a free-to-use site that makes money from advertising. We have a modified experience for viewers using ad blockers

Wikia is not accessible if you've made further modifications. Remove the custom ad blocker rule(s) and the page will load as expected.